Our line of products consists of a growing number of user-friendly and efficient tools that help our customers deal with different aspects of Microsoft Outlook in various situations: during complete and partial migrations, backups and post-crash recoveries. Our products are intended for a very wide audience, so their user interface has been simplified to be clear and self-explanatory for people with the most basic understanding of computing and minimal experience. This, [object Window], does not mean that their functionality has been affected in any respect –; all of our products are based on advanced proprietary engines that combine performance and accuracy with extensive support of popular formats.
All of our products are 100% compatible with Windows 98/Me/NT/2000/XP/2003/Vista/Win7/Win8/Win10 і Microsoft Outlook 97-2016 (for Windows). To try any of our products in action, just download its free trial version from the product page.
Outlook Import Wizard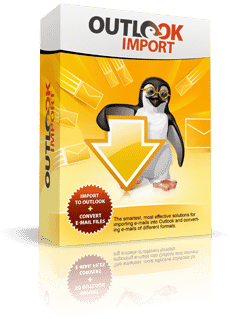 This import tool dramatically facilitates the task of importing email messages in a variety of formats into Microsoft Outlook.
The program supports *.eml, *.emlx, *.msg and other files and enables you to transfer previously created folder structures from your hard drive to your Outlook PST [object Window] (most tasks: пераўтварэнні eml каб pst, пераўтварэнні msg каб pst, імпарт eml каб outlook, імпарт msg файлы ў Outlook ).
The program acts as an combined eml каб pst і msg каб pst [object Window] featuring a built-in primary integrity check module and keeps the original file and folder structure intact, which may come especially handy for regular importing of backups.
The package also contains a bonus –; a free mbox каб eml [object Window]. With help of this free utility you can extract emails from *.mbox файлы for future importing to Microsoft Outlook ці PST [object Window].
For more information about Outlook Import Wizard, it capabilities and the ways it could help you, please visit this page.
---
Outlook Export Wizard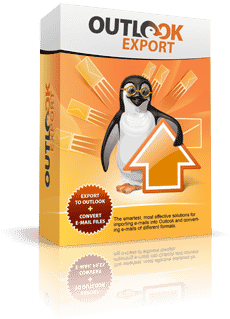 Outlook Export Wizard is intended for extracting data from your Outlook PST файлы and saving them in a number of formats. The software exports email messages, Заўвагі, [object Window], calendar tasks and journal entries –; all of the object types stored in Outlook data files. Outlook Export Wizard can be used for exporting emails into editable formats that can be modified, archived or published online. The tool is ideal for transferring Outlook messages into alternative email applications and backing up your personal correspondence archive.
The program work with existing Outlook профілі і асобныя PST файлы і recreates their folder structure on the hard drive. You can either specify the extraction parameters manually or take advantage of the format autodetection mode that will automatically pick the most suitable format for the items being extracted. Outlook Export Wizard is a perfect tool for quickly exporting data from your Outlook to other applications!
For more information about Outlook Export Wizard, it capabilities and the ways it could help you, please visit this page.
---
Outlook Recovery Wizard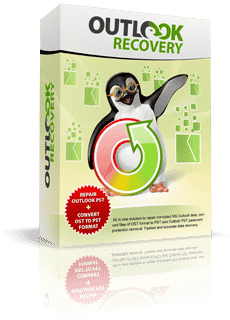 Outlook Recovery Wizard is a powerful and intelligent Outlook аднаўленне дадзеных tool for damaged Outlook PST і OST файлы. The program is capable of restoring email messages, [object Window], Заўвагі, journal and calendar entries –; everything you can find in a typical Outlook data file. Based on a proprietary PST repair engine, the program uses multi-pass scanning and recovery to achieve excellent efficiency with any files.
Thanks to a clean and unambiguous interface, using the program is extremely easy –; all you need to do is to follow simple on-screen instructions and click your way through the recovery wizard. No special knowledge or prior recovery experience is required to successfully recover your personal or business information from a PST і OST file damaged after a hardware crash or a power failure.
The program works with standalone PST і OST files located on your hard drive or any drives connected to your PC and does not modify the source file in any way, so you can be sure things won';t get worse after your recovery attempts.
For more information about Outlook Recovery Wizard, it capabilities and the ways it could help you, please visit this page.
---
Product Notes

:
Зарэгістраваная версія можа быць новая версія, а таксама дадатковыя магчымасці і функцыі, чым прапанаваныя ў пробнай версіі. Licensed users are entitled to the fully-functional copy of the software and free upgrades.

Незарэгістраваная пробная версія ўключае ў сябе рэгістрацыю напамінкі купіць. Незарэгістраваны карыстальнік будзе мець магчымасць канвертаваць толькі абмежаваную колькасць файлаў. Пераўтваральнік не прызначаны для імпарту Паведамленняў Outlook Express. Ён імпартуе ў паведамленні MS Outlook, так MS Outlook патрабуецца ўстаноўка.
Your comments, suggestions or ideas will be very valuable as we continue to make improvements to our software. We really appreciate your feedback. If you have any questions about our products, queries regarding your order, or if you need assistance, please do not hesitate to contact our support team. Just send us email, and we';ll get back to you as soon as possible.