Reparación De Outlook PST e OST arquivos con un altamente eficaz e rápido Recuperación de Outlook ferramenta. Outlook Recovery Wizard pode axudar a restaurar correos electrónicos, tarefas, entradas de calendario, [object Window], contactos e outros obxectos a partir de arquivos danados de Outlook [object Window][object Window]OST [object Window]. Ningunha experiencia previa de recuperación de datos ou habilidades especiais necesarios!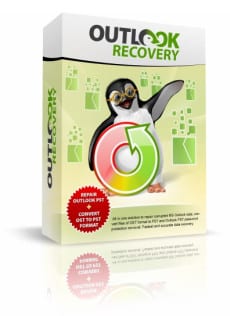 Outlook Recovery Wizard é outro dos alta potencia de ofertas de OutlookImport.com. Esta ferramenta, en particular, é un dos máis populares, premiado para a súa eficiencia, a velocidade e precisión.
Agora vai ser capaz de reparación de Outlook [object Window], tarefas, entradas de calendario, [object Window], contacto e outros obxectos de damaged PST & OST Arquivos de Outlook.
Sporting unha interface baseada en asistente simple que lle dá poderes para ninguén restaurar a Outlook corrupto ficheiros de datos en poucos minutos! This reduces downtime and eliminates the need for expensive outsourced data recovery services. This program is easy to use for the novice and pro alike.
[object Window][object Window][object Window][object Window]
The user interface for this tool is incredibly easy to maneuver –; point, adjust your recovery parameters and let Outlook Recovery Wizard work its magic!
In a nutshell

,

the program does the following

:
Accepts an input PST and OST file and attempts to find any recoverable data

Using several advanced

Recuperación de Outlook

algorithms it ensure that the PST or OST file has been analyzed thoroughly to isolate the damaged data structures

It then repairs the PST file structure and saves it to a PST file of the user'

;

s choice –

;

EML files

,

old Outlook or new Outlook 2003 PST format
MAIN REPAIR OUTLOOK PRODUCT FEATURES INCLUDE

:
The multifaceted thoroughness of the Outlook Recovery Wizards ensures 100% recovery accuracy and efficiency

The program requires no formal training or knowledge of Outlook data recovery basics or general recovery experience –

;

it is simple

,

straightforward and self-explanatory

Capacity to support files in excess of 4GB

,

recovers encrypted data and can multitask as a PST viewer

Removes passwords from recovered PST files for easy manipulation

When processing the file to be recovered

,

it doesn'

;

t damage or destabilize the original file and saves the recovered item in a new file altogether to maintain integrity

Multi-platform compatibility –

;

works with PST files created in Microsoft Outlook 97 to 2010 as well as OST files used in Microsoft Exchange 5

.0,

5.5

,

2003 &amp

; [object Window]
You will enjoy the diversity and usefulness of the Outlook Recovery Tool –; especially if you';ve never had to endure the frustration of dealing with a corrupted PST or OST file. From a precautionary standpoint, having this tool gives you an extra sense of authority and security that should you face file corruption, you';re data is not lost and the process to recover it is quick and easy. Your PST files house personal, sensitive information that you won';t want to risk falling in the hands of a second or third party who may not be appreciative of their contents. You will now have to power to conduct your own Outlook repair program, guaranteeing you privacy while saving you bundles of money that could be otherwise more productively utilized.

Try the Outlook Recovery Wizard program today –; we';re certain you won';t ever want to part with it!
Important notice: The Demo version of Outlook Repair tool shows message content and other items briefly before concealing them with a pane. This however will be more than enough for you to deduce what information is potentially recoverable. The Demo version is also limited to a certain number of recoverable items per folder so you will be able to save the PST file, open with Outlook and re-assess how it was saved.