23. marec, 2012
Comments off
Popravila Outlook PST in OST datoteke z visoko učinkovite in hitre Outlook okrevanje orodje. Outlook Recovery Wizard will help you restore emails, naloge, koledarskih vpisov, ugotavlja,, contacts and other objects from damaged Outlook PST/OST Datoteke. Št izkušenj s predelavo podatkov ali posebnih zahtevanih spretnosti!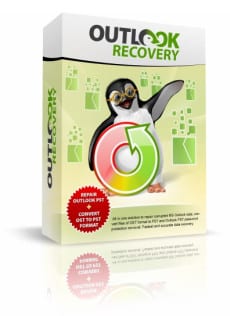 Outlook Recovery Wizard je še eden od močnih ponudbe iz OutlookImport.com. To orodje zlasti je eden izmed najbolj priljubljenih, cenjen zaradi svoje učinkovitosti, hitrost in točnost.
Sedaj boste lahko popravilo Outlook e-pošta, naloge, koledarskih vpisov, ugotavlja,, stiki in drugi predmeti iz damaged PST & OST Outlook datoteke.
Sporting preprost čarovnik, ki temelji vmesnik, ki pooblašča vsakogar, da obnoviti poškodovan Outlook podatkovne datoteke v pičlih minutah! S tem se zmanjša zastoje ter odpravlja potrebo po dragih zunanjih storitev obnovitev podatkov. Ta program je enostaven za uporabo za začetnike in podobni pro.
The user interface for this tool is incredibly easy to maneuver –; točka, adjust your recovery parameters and let Outlook Recovery Wizard delajo svojo čarovnijo!