Informazzjoni tal-kuntatt tagħna
Mistoqsijiet dwar softwer tagħna:
Tista issib tweġibiet dwar kwistjonijiet simili f ' tagħna Artikoli mistoqsijiet frekwenti Jekk jogħġbok iċċekkja minnhom qabel jikkuntattja lilna. Jekk inti reġistrat klijent, Jekk jogħġbok Inkludi tiegħek numru ta ' l-ordni (L-ID ta ' l-intraċċar) għat-talba tiegħek.
Ipprezzar u tordna l-għażliet:
Tagħna softwer hija disponibbli għall- ordnijiet onlajn without any border over the world thru the secure multi-language page 24 hours a day, 7 days a week. Għażliet ta ' ħlas: Karta tal-kreditu, Fax jew l-ordni tat-telefown, It-trasferiment tal-wajer u wkoll tal-posta, Il-verifika, Ordni tal-flus, It-trasferiment tal-bank lokali jew iħallas Pal. Biex tikseb aktar informazzjoni jekk jogħġbok żur tagħna tas-softwer Ix-xiri il-paġna.
Appoġġ e-mails:
Jekk jogħġbok issottometti talbiet għall-appoġġ bl-Ingliż biss. Aħna jipproċessaw appoġġ e-mails mill-utenti reġistrati fil-prijorità. Iva Jekk inti huma reġistrati, please don';t forget to specify your order number. The support email can be found at the special software form available via menu ";About";.
Dwar l-iskwadra tagħna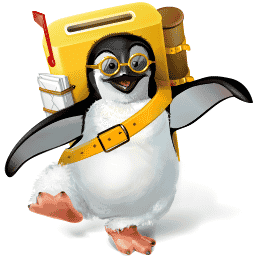 Outlook Import Software twaqqaf minn grupp ta ' l-inġiniera softwer professjonali u issa toffri firxa wiesgħa ta ' prodotti u servizzi ta ' żvilupp. Li jimpjegaw ħafna ċċertifikati professjonisti bi snin ta ' esperjenza fl-industrija ta ' l-iżvilupp tas-softwer, il-kumpannija hija impenjata li toħloq faċli għall-utent, għodda ta ' softwer affidabbli u ffokata ħafna li b'mod effiċjenti isolvu problemi ta ' l-utenti sa żmien minimu. L-iżviluppatur taċ-ċomb tal-kumpannija, Atie Uhan, bħalissa jkollu pożizzjoni ta ' l-inġinier tas-softwer Senior softwer maġġuri f'kumpannija u huwa a espert rikonoxxuta fil-qasam tal-konverżjoni ta ' kompatibilità u d-data tas-softwer. Hu kkontribwixxa għall-ħolqien ta ' l-importazzjoni multipli, soluzzjonijiet ta ' skambju tad-data u l-esportazzjoni għal numru ta ' applikazzjonijiet Popolari.
Indirizz għall-korrispondenza:
65 Queen St W Toronto, FUQ IL-M5H 2M 8, Il-Kanada
Tal-fax: +1 303 474 7570