23 marzo, 2012
Comments off
Outlook Repair File PST e OST con un altamente efficiente e veloce Outlook recupero strumento. Outlook Recovery Wizard will help you restore emails, compiti, le voci del calendario, note, contacts and other objects from damaged Outlook PST/OST file. Nessuna precedente esperienza di recupero di dati o di particolari abilità richieste!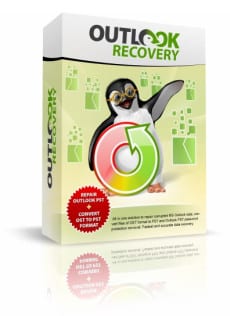 Outlook Recovery Wizard è un altro dei potenti offerte da OutlookImport.com. Questo strumento in particolare, è uno dei più popolare, apprezzato per la sua efficienza, velocità e precisione.
Ora sarà in grado di riparazione di Outlook e-mail, compiti, le voci del calendario, note, contatto e altri oggetti da damaged PST & OST File di Outlook.
Mettendo in mostra una semplice interfaccia basata su wizard, che consente a chiunque di ripristinare Outlook corrotto file di dati in pochi minuti! Questo riduce i tempi di inattività ed elimina la necessità di costosi servizi dati in outsourcing di recupero. Questo programma è facile da usare per il novizio e pro simili.
The user interface for this tool is incredibly easy to maneuver –; punto, adjust your recovery parameters and let Outlook Recovery Wizard la sua magia!